About Us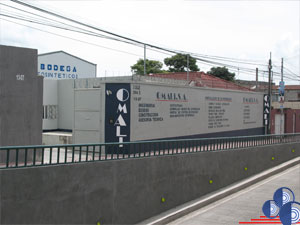 Omali S.A. is a company established in Guatemala since 1996 dedicated to providing constructive solutions with geosynthetics in Central America and the Caribbean region. To accomplish this we specialize in the distribution, installation, design and technical support in the use of geosynthetics for environmental and civil engineering projects.

Our experience working for various clients has gained us an excellent reputation in the region, which make us very proud of having many select and satisfied clients.

MISSION:

To provide our clients with constructive solutions through the utilization and installation of geosinthetic products of all types, all the time keeping at the forefront in the innovations which are being developed in this field, while at the same time maintaining the highest standards of quality and efficiency in the installation of these products by highly qualified and trained personnel equipped with modern and efficient equipment, maintained in top operating conditions.

VISION:

To maintain our leadership in the utilization and installation of geosynthetic materials, by maintaining the highest professional standards of ethics, quality and efficiency at the service of our clients in Central America and the Caribbean.