Ecological Taludes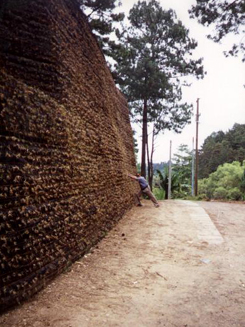 This containment system includes tension-resisting elements, in this case geogrid layers that extend from the slope face to the back in the filler material , which counteractthe horizontal thrust efforts exerted by the ground,  forming an anchor by friction and interlocking ( interlock) between the ground and the geogrid.

The slope face is formed by a sheath layer of geogrid which enables it to be subsequently vegetated to create a green finish that is environmentally friendly.

In Omali S.A. we provide design services of such containment systems and we are also ableto lead and execute such works.